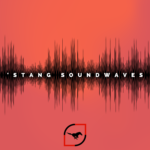 Interview with Mr. Ackerman

Jan 23, 2023 • 7:09

Join Logan Anderson as he interviews EHS Principal, Mr. Ackerman, about his experience as an administrator and his background in education.

Interview with Carl Norris and Jenna Crosley

Jan 20, 2023 • 7:44

Join Kimmie Franklin, Katie Franklin, and Ella Sproul as they interview two athletes about their season. Carl Norris discusses the basketball team's victory over Owen Valley and Jenna Crosley discusses her recent signing to Anderson University and the exciting season the Edgewood swim team has had this year!

Student Section Interviews- EHS vs. BCHS Basketball

Jan 18, 2023 • 8:01

Listen in as Kimmie Franklin interviews students in the student section, athletes, and others about the Edgewood Boys basketball game vs. Brown County!

Interview with Tony Kale

Dec 1, 2022 • 16:41

Logan Anderson and Keegan Chambers-Crum interview Tony Kale from 97.7 WCLS in the Edgewood High School recording studio.