Detention will be hosted by Mr. Doades in the Choir Room after school until 3:15 pm.
The new issue of Colts Chronicles is out today. Read all the new articles at coltschronicles.com.
Starting today there will be compost buckets in the Cafeteria. They will have instructions on what you can and can't dispose of in the compost bins. Please follow these rules, for we are trying to input a compost system here at the Junior High to reduce the waste from the cafeteria.
Did you miss your opportunity to buy chances to pie face Mr. Pogue, Mr.Siegelin, and Mrs. Millick this Friday? Last chance tickets will be sold in the art room Wednesday and Thursday the 15 minutes before homeroom.
Tuesday, May 24th, all students and families are invited to the EJHS STEAM Showcase and Design Lab Open House! The evening will feature displays of pieces from EJHS artists, student projects, and games and activities in the Design Lab, all among the 7th & 8th-grade band concerts the same evening. Stop by anytime between 6 & 8:30 to get a taste of all things EJHS STEAM!
Japan Club will have its last meeting today from 2:30-4:15. We will be watching a movie so feel free to bring snacks and drinks!
The last Art Club meeting of the year will be this Thursday in the Art Room until 3:30.
All library books must be returned to the Media Center by this Friday.
Proud To Be Me Club will meet this Thursday after school in Room 205 until 3:15.
Edgewood Horse Power
Who: All 6th, 7th & 8th Graders, Boys & Girls!
When: Every Friday starting May 6th 2:30-4pm, once summer starts times and days will change to Mondays & Wednesdays 4-5:30pm
Where: Edgewood Junior High School Main Gym & Wrestling/Weight Room
Google Classroom Code: 7eyp6mk
Interested? Complete this GOOGLE FORM!
Spring athletic pictures for tennis, softball, and track are available for ordering by clicking on the following links:
GIRLS TENNIS
SOFTBALL/TRACK
Why did the kid study in the airplane? Because he wanted a higher education! If you would like to submit a joke for consideration please fill out this FORM.
Need homework help?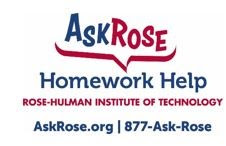 Purchase EJHS home event athletic tickets here:
https://gofan.co/app/school/IN73862
ATHLETIC PHYSICAL PACKET 2022-2023
EJHS Athletics/Activities
Week of May 16, 2022
Monday, May 16
Detention – 2:30-3:15 pm
7th-Grade "Practice & Pizza" – Cafeteria (Koehler) 2:45-4:45 pm
8th-Grade "Practice & Pizza" – Cafeteria (Koehler) 5:30-7:30 pm
Track & Field County Meet continued @ EJHS 5:30 pm
Tuesday, May 17
Detention – 2:30-3:15 pm
Japan Club – Room 121 (Epperson) 2:30-4:15 pm
Baseball @ John Wooden 5:30 pm
Softball @ South Putnam 5:30 pm
6th-Grade Band May Concert – Gymnasium (Koehler) 6:30 pm
Wednesday, May 18
Detention – 2:30-3:15 pm
Washington D.C. Trip Meeting – Multi-Purpose Room (M. Jones) 6-7:30 pm
Thursday, May 19
Detention – 2:30-3:15 pm
Proud To Be Me Club – Room 205 (Schlemmer/Laughlin) 2:30-3:15 pm
Art Club – Room 216 (Millick) 2:30-3:30 pm
Track & Field End-of-Season Celebration – Cafeteria (Edgeman) 2:30-4 pm
Set-Up for Jazz Cafe – Multi-Purpose Room (Koehler) 4-9 pm
Instrument Choosing Appointment Night – Band Room (Koehler) 5-6:30 pm
Baseball vs. Monrovia 5:30 pm
Friday, May 20
Pie Face Event – Gymnasium 7-7:45 am
Last day to turn in Library books!
Reality Store for 7th-Graders
Horse Power – Weight Room (Siegelin/Sparks/Edgeman) 2:30-4 pm
Jazz Cafe for 7th & 8th Jazz Bands – Multi-Purpose Room (Koehler) 6:30-7:30 pm
Saturday, May 21