Detention will be hosted by Mrs. Grimes in Room 221 after school until 3:15 pm.
There are now compost buckets in the Cafeteria. They have instructions on what you can and can't dispose of in the compost bins. Please follow these rules, for we are trying to input a compost system here at the Junior High to reduce the waste from the cafeteria.
Did you miss your opportunity to buy chances to pie face Mr. Pogue, Mr. Siegelin, and Mrs. Millick this Friday? Last chance tickets will be sold in the Art Room on Thursday the 15 minutes before homeroom.
Tuesday, May 24th, all students and families are invited to the EJHS STEAM Showcase and Design Lab Open House! The evening will feature displays of pieces from EJHS artists, student projects, and games and activities in the Design Lab, all among the 7th & 8th-grade band concerts the same evening. Stop by anytime between 6 & 8:30 to get a taste of all things EJHS STEAM!
The last Art Club meeting of the year will be held tomorrow in the Art Room until 3:30.
All library books must be returned to the Media Center by this Friday.
Proud To Be Me Club will meet tomorrow after school in Room 205 until 3:15.
The girls' softball team finished off a strong season last night at South Putnam. The A-team, pitched by Mallori Evans and Kailyr Nichols, was defeated by a tough team with a final score of 1-9. There were hits by Madi Bland, Ally Bland, Jayden Stephens, Addy Yearby, and Ava LaRoche. The girls ended their season with a record of 11-1 – way to go girls! The B-team came away with the win led by Brylee Moore on the mound. The final score was 8-1! Girls with hits included Ryleigh Burnett, Lillian DeSalle, Sydney Austin, Jayden Stephens, Brylee Moore, Libby McElhinney, Autumn Coons, and Lizzy Austin! The girls finished their season with a record of 9-2. Nice job ladies!
The baseball team defeated John Wooden Middle School last night 17-4 in the A-game and 14-3 in the B-game. Way to go Colts!
Volleyball open gym is this Friday! Any 6th or 7th grader interested in trying out for the team this fall is encouraged to attend to get some time in the gym as well as important information for summer training and camps!
Track & field participants will have their end-of-season celebration this Thursday in the cafeteria right after school. All track team members from this season are invited! Have someone pick you up by 4 pm.
This Friday is your last opportunity to try the new Horse Power Club. We will do workouts over the summer, but you need to come Friday to find out when! We will work out, give out important information, and be done by 4 pm.
Spring athletic pictures for tennis, softball, and track are available for ordering by clicking on the following links:
GIRLS TENNIS
SOFTBALL/TRACK
What do you call four bullfighters in quicksand? Quattro sinko! If you would like to submit a joke for consideration please fill out this FORM.
Need homework help?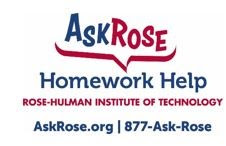 Purchase EJHS home event athletic tickets here:
https://gofan.co/app/school/IN73862
ATHLETIC PHYSICAL PACKET 2022-2023
EJHS Athletics/Activities
Week of May 16, 2022
Monday, May 16
Detention – 2:30-3:15 pm
7th-Grade "Practice & Pizza" – Cafeteria (Koehler) 2:45-4:45 pm
8th-Grade "Practice & Pizza" – Cafeteria (Koehler) 5:30-7:30 pm
Track & Field County Meet continued @ EJHS 5:30 pm
Tuesday, May 17
Detention – 2:30-3:15 pm
Japan Club – Room 121 (Epperson) 2:30-4:15 pm
Baseball @ John Wooden 5:30 pm
Softball @ South Putnam 5:30 pm
6th-Grade Band May Concert – Gymnasium (Koehler) 6:30 pm
Wednesday, May 18
Detention – 2:30-3:15 pm
Washington D.C. Trip Meeting – Multi-Purpose Room (M. Jones) 6-7:30 pm
Thursday, May 19
Detention – 2:30-3:15 pm
Proud To Be Me Club – Room 205 (Schlemmer/Laughlin) 2:30-3:15 pm
Art Club – Room 216 (Millick) 2:30-3:30 pm
Track & Field End-of-Season Celebration – Cafeteria (Edgeman) 2:30-4 pm
Set-Up for Jazz Cafe – Multi-Purpose Room (Koehler) 4-9 pm
Instrument Choosing Appointment Night – Band Room (Koehler) 5-6:30 pm
Baseball vs. Monrovia 5:30 pm
Friday, May 20
Pie Face Event – Gymnasium 7-7:45 am
Last day to turn in Library books!
Reality Store for 7th-Graders
Horse Power – Weight Room (Siegelin/Sparks/Edgeman) 2:30-4 pm
Jazz Cafe for 7th & 8th Jazz Bands – Multi-Purpose Room (Koehler) 6:30-7:30 pm
Saturday, May 21