Edgewood Monthly Newsletter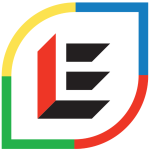 Edgewood Schools' Family Services Coordinator
Jill Cronin– Edgewood Schools' Family Services Coordinator
Findhelp.org is the largest network of free & reduced cost social assistance in the United States. It connects people and programs — making it easy for people to find social services in their communities. There are over 318,000 users in Indiana who search for free or reduced cost services like medical care, food, job training, and more.
Monroe County United Ministries
MCUM's Self-Sufficiency Center provides both basic needs assistance and longer-term self-sufficiency services to Monroe County residents.
Basic needs can be in the form of groceries, cleaning and hygiene products, financial assistance to cover rent or utilities expenses, and clothing and small housewares.
Self-Sufficiency Center & Pantry Walk-in Hours
For more information visit: mcum.org
Boys & Girls Club of Ellettsville
Proudly serving the Richland-Bean Blossom Community School Corporation and Seven Oaks School, the Ellettsville Boys & Girls Club is the newest unit within Boys & Girls Clubs of Bloomington organization.
Richland-Bean Blossom Community School Corporation provides transportation for members from Edgewood Schools to the Club after school each day, and a healthy snack is provided to all members.
Club Hours:
After-School Hours: 3:00 p.m. – 7:00 p.m. | Monday – Friday Break Camp Hours: 7:30 a.m. – 6:00 p.m. Summer Hours: 7:30 a.m. – 6:00 p.m. | Monday – Friday
Summer Drop-In Hours: 12:00 p.m. – 6:00 p.m.
*Registration is required for all attendance options.
Location:
8045 W. State Road 46 | Ellettsville, IN | 47429
For more information visit:
Monroe County Community & Family Resources Directory
A list of helpful resources for the community.

Community Kitchen
The Community Kitchen provides free nutritious meals, nutrition education, referrals to other agencies, and a clean, comfortable social environment for patrons. Services are offered to everyone, no eligibility requirements. Check out the numerous, year-round programs, the kitchen has to offer.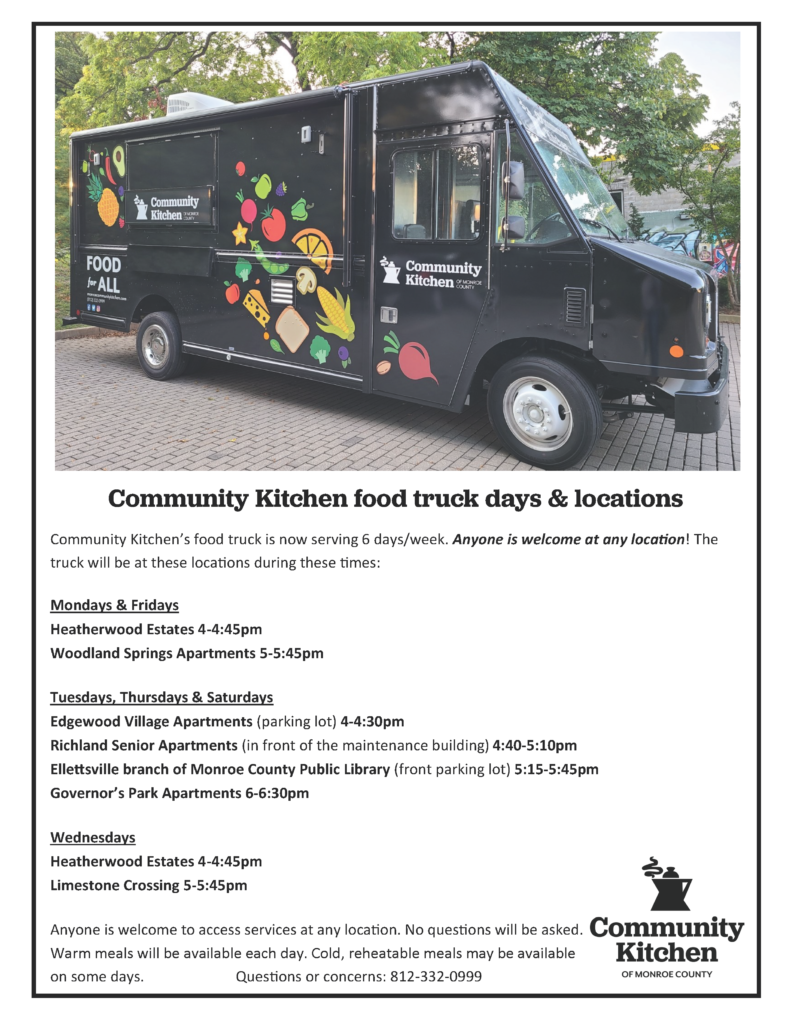 Pantry 279
A Community food pantry that provides food once a week for families or individuals in need in Southern Indiana. Services are offered to anyone in need. They currently serve over 1800 families, 5500 people, a month.
Pantry Hours
Monday, Tuesday, Wednesday  3-6pm
Saturday  1-3pm
Find more information
HERE
Hoosier Hills Food Bank
The Supplemental Nutrition Assistance Program helps low-income people and families buy the food they need for good health. You apply for benefits by completing a state application form. Benefits are provided on an electronic card that is used like an ATM card and accepted at most grocery stores. Hoosier Hills Food Bank is now happy to announce a new program that will identify people who are eligible for SNAP benefits and assist them in applying for and obtaining them.
HealthNet Mobile Health Center
Medical Care for adults and children. Treatment for acute and chronic pain. Health screenings. Health education. And More!


Every Tuesday from 9:30am-3:30pm
Richland Township Park 
Baseball Field Parking Lot (Park Street)
Free and Low-Cost Eye Exams and Glasses for Infants and Children
United Way of Monroe County and Indiana University School of Optometry are partnering to promote free eye care for children and infants.