Student Breakfast:
Student Lunch:
Secondary Schools $2.70
Elementary Schools $2.55
All Schools reduced lunch $.40
Adult Meals:
Adult breakfast is $2.50
Adult lunch is $4.60
Apply for Free/Reduced Lunch on your student's Harmony account. If you need help contact Vickie Coffey (vcoffey@rbbschools.net).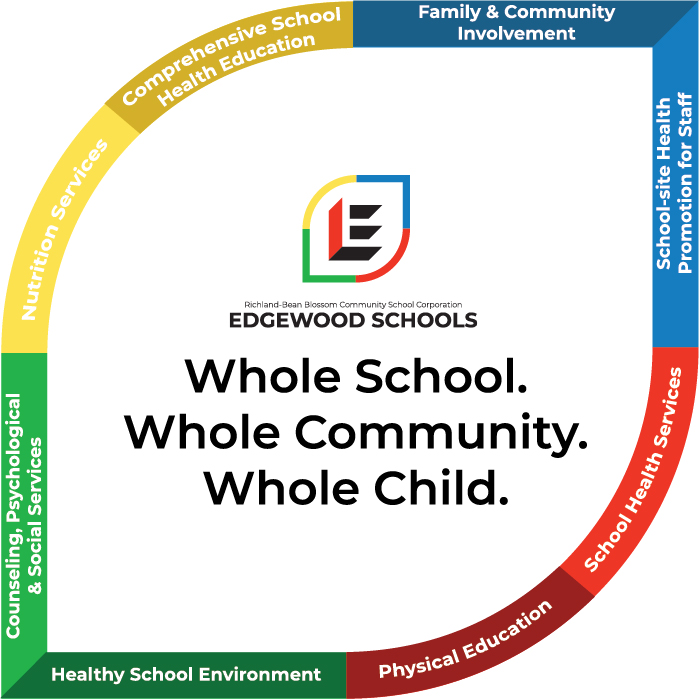 Richland-Bean Blossom's Healthy Schools and Nutrition Services believes in a Whole School, Whole Community, Whole Child approach to student's school experience. Consisting of 8 interconnected objectives, Edgewood is dedicated to making sure every opportunity is available to EVERY student and our staff members to create a community of healthy learners.