Join us as we discuss all things Edgewood, talk with special guests, and stay up-to-date on what's happenings in the Ellettsville community.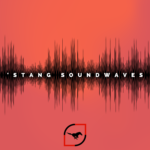 Interview with Mr. Geer

Feb 15, 2023 • 13:21

Join Logan Anderson and Keegan Chambers-Crum as they interview Mr. Geer about his experience as a new teacher at Edgewood and the path he took to become a teacher.

Interview with Mr. Ackerman

Jan 23, 2023 • 7:09

Join Logan Anderson as he interviews EHS Principal, Mr. Ackerman, about his experience as an administrator and his background in education.

Interview with Tony Kale

Dec 2, 2022 • 16:41

Logan Anderson and Keegan Chambers-Crum interview Tony Kale from 97.7 WCLS in the Edgewood High School recording studio.

'Stang Soundwaves Introduction

Nov 16, 2022 • 1:03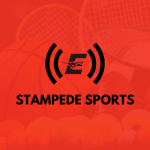 Sports Recap and Interview with Lily Hash

Feb 17, 2023 • 4:58

Join Kimmie and Katie Franklin as the recap the winter sports season and interview Lily Hash about the show choir season!

Interview with Mr. Jones

Feb 6, 2023 • 17:10

Kimmie and Katie Franklin interview Mr. Jones about what it has been like stepping into his new role as assistant athletic director and also about students now getting into games for free!

Interview with Carl Norris and Jenna Crosley

Jan 20, 2023 • 7:44

Join Kimmie Franklin, Katie Franklin, and Ella Sproul as they interview two athletes about their season. Carl Norris discusses the basketball team's victory over Owen Valley and Jenna Crosley discusses her recent signing to Anderson University and the exciting season the Edgewood swim team has had this year!

Student Section Interviews- EHS vs. BCHS Basketball

Jan 18, 2023 • 8:01

Listen in as Kimmie Franklin interviews students in the student section, athletes, and others about the Edgewood Boys basketball game vs. Brown County!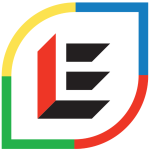 March 2023 SuperChat

Feb 28, 2023 • 16:55

Dr. Sanders talk about Edgewood School's Perspective Families webpage and donations webpage. Jaime Miller talks about Ready Schools and the student run Edgewood Coffee Corral. Jennifer Anderson, the Director of Special Education, talks about her role and how parents can reach out to her anytime for help. -exact language-text-

February 2023 SuperChat

Feb 2, 2023 • 17:27

Kindergarten Teacher Alissa Drewes talks about the importance of Kindergarten. Ready Schools Coach Mariah Bruce talks about what Ready Schools is and how it is used with students. Dr. Sanders talks about the 3.4 million dollar grant awarded to Edgewood Schools and Indiana University for their partnership, to use for…

January 2023 SuperChat

Jan 2, 2023 • 15:34

Dr. Sanders talks about Robotics. Jaime Miller talks about the student run Coffee Corral, Graduate Profiles, and the Ready Schools Grant. -exact language-text-

December 2022 SuperChat

Dec 1, 2022 • 17:08

Principal Dirk Ackerman talks about opportunities students have at the high school. Updates on the Innovative Learning Center and Coffee Corral. Band Director Aaron Wells talks about the Marching Mustangs and their State Championship. Agriculture Business Teacher Taylor Ferguson talks about her students creating educational displays for children at the…

November 2022 SuperChat

Nov 2, 2022 • 18:05

Dr. Sanders talks about the importance of parent involvement. Teacher John Kensek talks about his personal finance class and their involvement in the EdgeShop. Guidance Counselor Callie Schlemmer talks about being a counselor at EJHS. -exact language-text-

October 2022 SuperChat

Oct 2, 2022 • 17:37

Superintendent Dr. Sanders talks about the great volunteers at Edgewood Schools. Alec Leggio talks about being an SRO at Edgewood and connecting with the students. Meighan Scott, Ready Schools coach, talks about her position at EJHS and the Design Lab. -exact language-text-

September 2022 SuperChat

Sep 2, 2022 • 16:15

Guest Jaime Miller talks about Ready Schools. Guest Rebecca Guest-Scott talks about EdgeMedia at EJHS. Dr. Sanders talks about the variety of opportunities at Edgewood Schools. -exact language-text-

August 2022 SuperChat

Aug 2, 2022 • 15:46

Looking towards the 2022-23 school year. Special guest, EPS Assistant Principal Matt Wooden, talks about what families need to know as we head into the 2022-23 school year. -exact language-text-

July 2022 SuperChat

Jul 2, 2022 • 14:19

Student engagement and extracurricular activities. Guest, Mick Hammett, looks ahead at EHS sports teams for Fall 2022. -exact language-text-

June 2022 SuperChat

Jun 2, 2022 • 16:50

Review of 2021-2022 school year. Guest, EHS Principal Dirk Ackerman, talks about the graduating class of 2022. Assistant Superintendent, Matt Irwin, looks at the future of RBB's facilities. -exact language-text-